Assure Home Inspection offers unbiased, third-party home inspections services to the greater Chicago metropolitan area. We've been in business since 2005, providing our clients with a comprehensive understanding of their current or prospective home so that they can go on to find success with any real estate transaction they choose to make. We adhere to
ASHI's
strict
Standards of Practice
.
Our buyer's inspection involves a thorough examination of a home's visible and readily accessible features. We stay up to date with the emerging technologies of the industry, utilizing specialized instruments during our inspection services wherever necessary.
Thermal imaging is used to scan the temperature signatures of select components, revealing potential areas of energy loss or moisture intrusion (a moisture meter may also be used).
If the home's roofing system is visibly damaged or built with slick materials, we'll use aerial drone photography or a Spectoscope to accurately and comprehensively evaluate the roof's condition.
If you schedule a Radon Test at the same time as your home inspection, we'll include the Radon Test for only $175!
WE INSPECT THE FOLLOWING AREAS:
✓ Roofing System (including gutters, downspouts, & roof penetrations)
✓ Structural Components
✓ Foundation & Crawl Space
✓ Basement
✓ Driveways & Walkways
✓ Garage
✓ Deck
✓ Exterior (doors, windows, siding)
✓ Interior (doors, windows, floors, walls, ceilings, stairs)
✓ Fireplace & Chimney
✓ Attic, Insulation, & Ventilation
✓ Electrical System
✓ HVAC System
✓ Plumbing System
✓ Built-in Appliances
Additional Inspection Services:
Commercial Property Inspection
—
This inspection is meant for commercial properties of virtually any size. We'll arrive on-site to comprehensively evaluate the property, looking for any defects or safety issues that may be present in the structure or mechanical systems of the building.
If defects are found, we'll report the nature and extent of the issue so that you understand what investment in the property may entail in terms of repairs and maintenance.
Pre-Listing
Inspection
—
When the time has arrived to sell your home, it's a good idea to know exactly what you're dealing with. This inspection will give you a clear understanding of the strengths and weaknesses of your home, giving you an opportunity to schedule repairs and maintenance as necessary.
You'll also be able to disclose known issues to prospective buyers in order to prevent stalled negotiations once they've brought in their own inspector. 
New Construction Inspection
—
Our new construction inspection services are a great way to establish peace of mind with the quality of your new home. Before the builder takes you on the final walkthrough of the property, we'll thoroughly inspect most readily accessible features.
Our subsequent report will explain any defects or safety issues that we've come across, providing you with any pertinent information that you need to address with the builder before the project is complete.
Re-Inspections
—
This inspection is for clients who have had us complete another inspection that led to the discovery of defective components, safety issues, or areas in need of immediate maintenance.
Once any necessary changes have been put in place, we can return to the property to re-evaluate the component in questions so that you can have peace of mind knowing that your prospective home is safe and sound.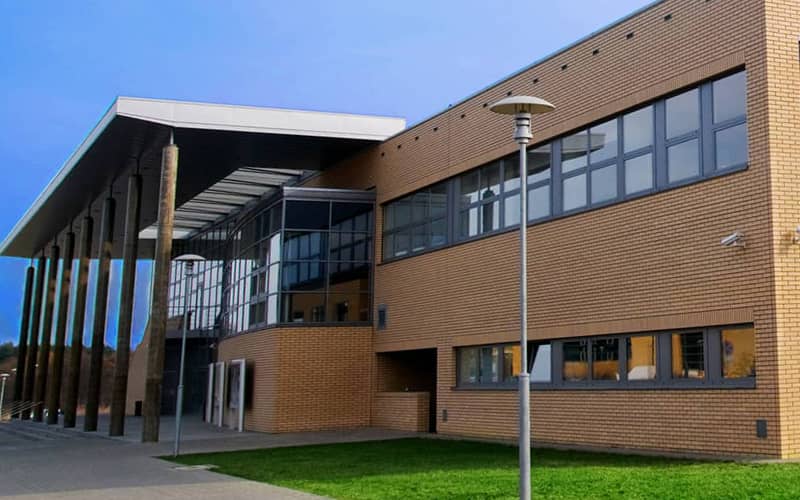 Mold Inspection
—
When moisture penetrates the structure of a home, developing mold can be the next step. We offer thorough mold inspection services and testing to make sure that your home or business is free of this dangerous substance.
Our services include a visual inspection plus a wide variety of sampling services including Mold Spore Air Testing and Swab Testing. These samples are analyzed by certified professional and impartial labs. We know the signs of mold to watch out for and can track mold back to the source.
Mold Mitigation
—
Once you are aware of a mold issue inside your home, you should seriously consider having Assure Home Inspection perform Mold Mitigation services. This process involves the removal of mold and the repair of damaged areas as necessary.
We'll also spray the affected areas with an encapsulate that will prevent mold from returning in the future. Assure Home Inspections guarantees that mold will not return to any of the areas that have been treated for a period of 20 years.
Radon Testing
—
Radon is an invisible and odorless gas that releases from the soil over time allowing it to enter into your residence. It is the second leading cause of lung cancer and is responsible for approximately 21,000 deaths per year.
Radon testing is not something you should overlook. It only takes 48 hours to run a professional radon test. Assure Home Inspection utilizes Continuous Radon Monitors and electric ion chamber methodology to ensure radon levels are captured hourly for the most accurate results. DIY kits purchased at stores are not true integrated devices; therefore, they bias their results toward the end of the test period.
Radon Mitigation
—
If a home is known to be contaminated by radon, you should schedule Radon Mitigation with Assure Home Inspection. We'll take the necessary steps to exhaust radon from the home, installing a system that will reduce the gas to safe levels and prevent future exposure. Our mitigations include a lifetime warranty for maintaining radon levels under the recommended exposure levels of 4.0 pCi/l.
Asbestos Inspection
—
Asbestos is still a component of many building materials and is a known hazardous carcinogen. Any building material that is not made of wood, metal, or glass may contain asbestos.
An asbestos inspection is required any time a homeowner, landlord or contractor is remodeling, demolishing, or disturbing materials that may contain asbestos.
If asbestos is found, Assure Home Inspection will let you know the severity of the problem and what can be done to fix it.
At Assure Home Inspection, we want you to close on a home that you and your family can truly enjoy—without the headache of unforeseen repairs or unreasonable amounts of maintenance. Our thorough home inspection services will ensure that you know about any pre-existing issues before you make a decision. 
Contact us today to request an appointment.